With his easy charm and good looks, Leon has made a career of playing characters that blur the line between flawed protagonist and dangerously charming antihero, but in his latest role, he has taken on an unlikely character. In "And Then There Was You", a new film directed by award-winning director Leila Djansi ("Ties That Bind"), Leon plays Joshua, who along with his wife Natalie (played by Garcelle Beauvais) appear to be the picture-perfect couple. 11 years into the marriage, the relationship is shattered when Natalie discovers Joshua has been leading a secret life. While picking up the pieces of her shattered world, she finds a new love interest in Darrell (Brian White), but despite their chemistry all is not what it seems.
For the enigmatic actor who never outran the cult status he earned in the 1993 drama "Cool Runnings" even though he's appeared as black Jesus in Madonna's "Like a Prayer" video and starred in "Waiting to Exhale," and "The Temptations," playing Joshua offered the opportunity to play a different type of character. "As an actor, you don't want to play the same roles over and over again. You want to flex your muscles and play different parts in stories. I felt that I would be more effective actually telling the story as Joshua rather than the role of her love interest."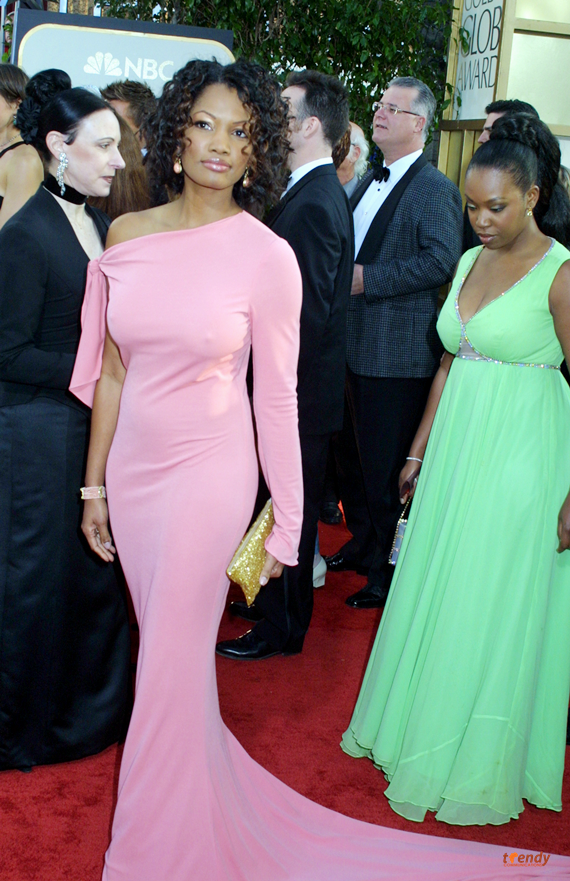 Garcelle Beauvais – photo by Royalty Image
A film which also stars Lynn Whitfield, Greg Vaughn and Trilby Glover, the movie offers us an incisive look at the sharp edges of divorce and marital conflict and the often unresolved anguish it causes to all parties involved.  Everyone is unhappy and searching for something to fill that void and Djansi draws out excellent performances from all members of the cast as it sends out the message of hope. "Leila knows how to communicate to her actors. We have a lot of new age directors that come from the video world that haven't really worked with experienced actors. The main thing is you want them to be able to communicate and she does a good job of that. I like her directing style," says Leon. A bittersweet drama of marital collapse, the pic belongs almost entirely to Beauvais who plays Natalie with quiet dignity.
"She's a professional and she has done a great deal of work and she knows how to approach her character," shares Leon. "To be real is the most important thing and when the scene is real and the characters are real, it makes a good movie." The film is not only about Natalie and Joshua, who have grown apart from each other through no one's particular fault, but also about Darrell (White), Natalie's new love, and his wife Sophia (Whitfield,) who are both suffering their own marital strife. Each of these four is essentially decent, but loaded down with so much emotional baggage.